Mosaicedi - portfolio
Chase Consultancy contacted us to create a new website for their customer facing edi managed service, mosaicedi. After a chat over skype, to discuss what they were looking for and the best way to proceed, we started creating the designs for them. Their brand new company mascot was quickly adopted and 'edi' arrived!
They offer complete EDI managed services from only £8 per month and if this is something you're looking for, we would definitely recommend you give them a ring!
Mosaicedi Website: www.mosaicedi.com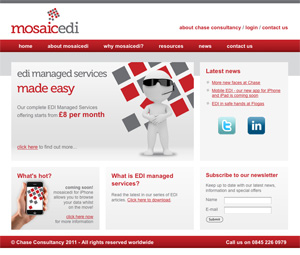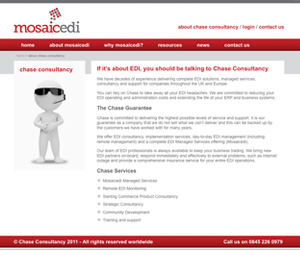 Mosaicedi's new character - 'edi'